dresses & trainers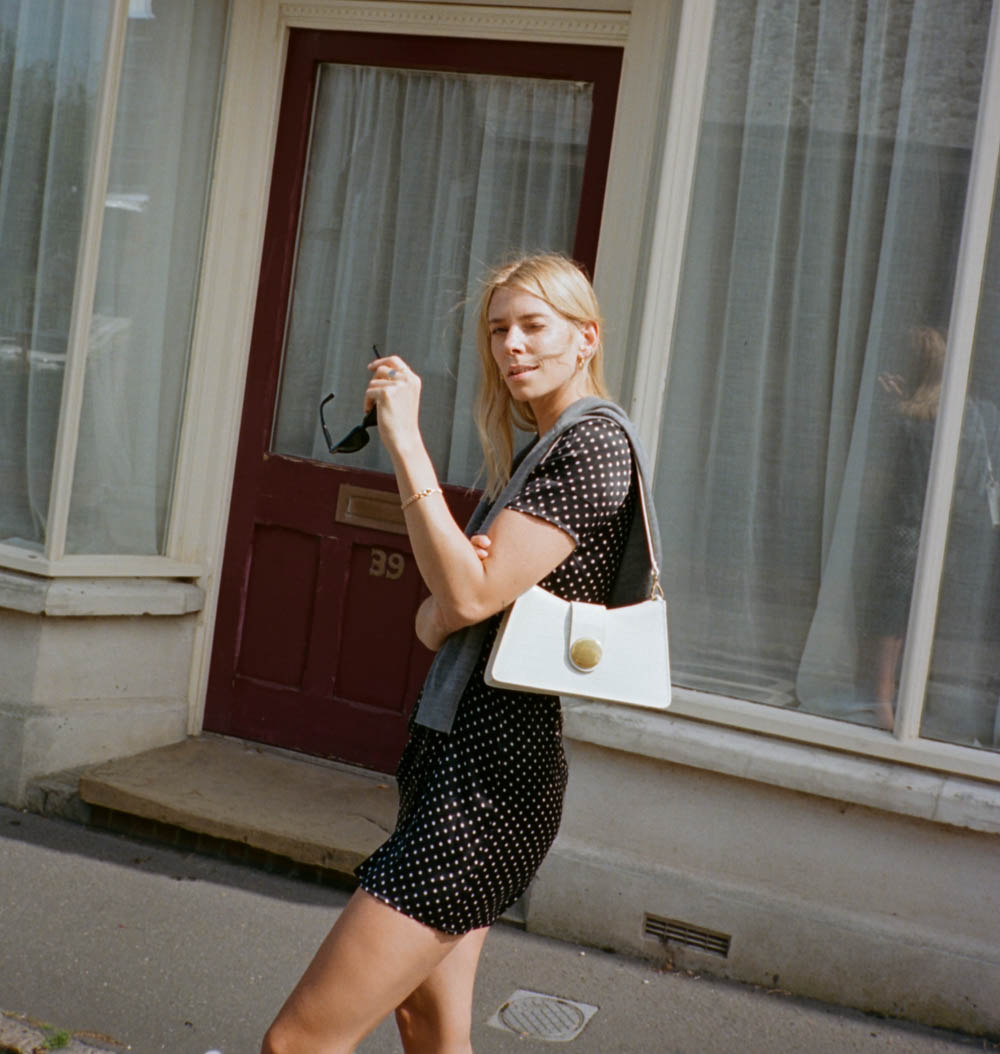 Hello you lot! I hope you're having a great week so far. Today I'm sharing with you a dress brand that I found through one of my favourite London (and LA!) based stores- Modern Society. They have the most amazing store, complete with coffee shop at the front, nestled on Redchurch Street in Shoreditch. The Modern Society team are just the chicest people ever which carries over into the way they curate the store and their brands.
I've been shopping with them since they opened 4 years ago! After I moved to London. From beautiful pottery to silk dresses, you're sorted.
I recently worked with them on a collaboration during Copenhagen Fashion Week, and one of the pieces I chose was this incredible silk mini dress by a brand called Ciao Lucia, who are LA based. I think it's hands down, the best mini wrap dress I have ever encountered. It's polka dot too, and I love a polka dot in a mini dress.
I've worn this a lot over the summer, and will continue to wear it as the temperature drops slightly. I'll be wearing it this way, with a knit to hand and my New Balance trainers- which by the way, are the comfiest trainers ever and are a nod to a chunky trainer without being too difficult to wear.
I'm holding out hope for the weather to stick to the 20's so I can continue to roll this dress out every few days!
You can shop Modern Society, and the other pieces below:
Ciao Lucia dress via Modern Society- sold out but keep your eyes open for restock
New Balance trainers- now £36 in the sale!
Thank you so much for reading as always and I hope you've enjoyed today's style post. xx