solo trip to Paris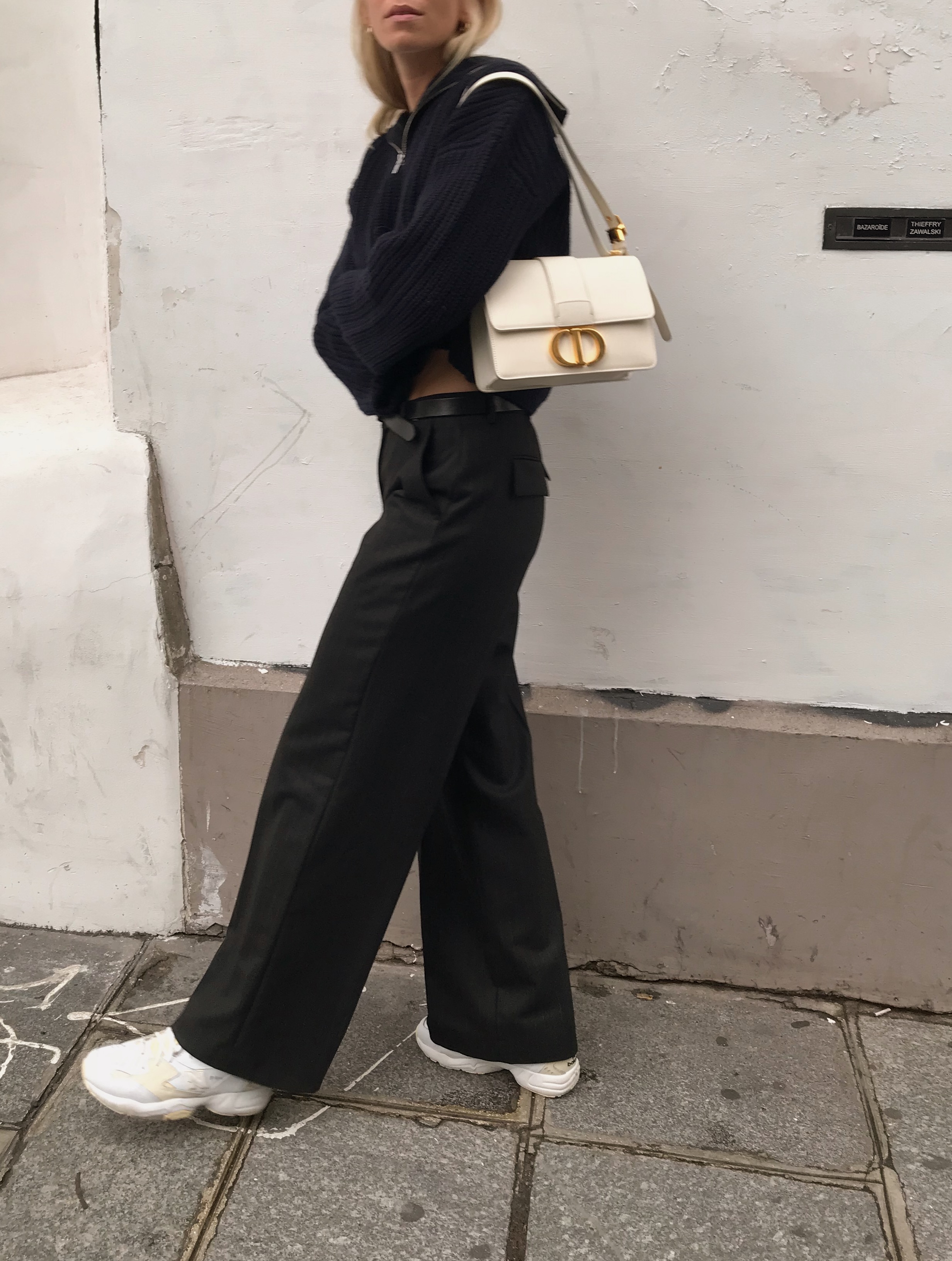 Hello you lot. I hope you're all having a great week so far. I've just come home from a few whirlwind days in Paris for fashion week. I travelled alone which is something I did last season and really enjoyed. It's nice to have the flexibility to come and go as you please whilst sticking to your own schedule. I didn't go to any shows, I just had meetings, showroom appointments and caught up with mates both London based and those who live across the pond.
I ate at a few new (to me!) amazing restaurants during this trip that I would wholeheartedly recommend. The first is Balagan, an amazing dinner spot with the best atmosphere- the waiters sing and dance in little bursts throughout the evening! The cuisine is Israeli. Next up is Malro, another dinner spot. They have the most amazing pizza! And pasta, and interiors, oh and if you like orange wine, this is your place. Christie (@nycbambi) and I got together to catch up and see some of Paris in-between schedules and we managed to get a table at Jaqcemus' new restaurant Oursin, a Mediterranean beauty. The decor is obviously incredible too- we took a million photos!
I did the usual things like go to Merci- which is really well curated, chic department store and bought some fancy beauty products and stationary- a notebook that has cotton pages to be exact and I am desperate to write in it!
I think the stand out part for me in terms of work was absolutely Maison Dior to re-see the collection from the show. My goodness it was so incredible and I felt so lucky to be there. To see the level of detail up close was just amazing.
What I wore:
Thank you so much for reading and I hope you've enjoyed seeing a bit of Paris! xx